THE SOUTH
Louisiana, Mississippi, Alabama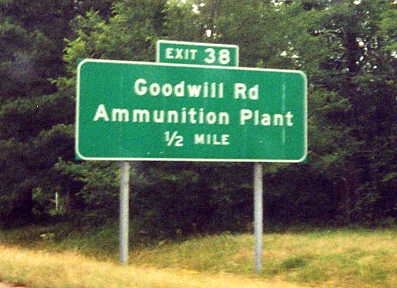 Anyone else see a contradiction here.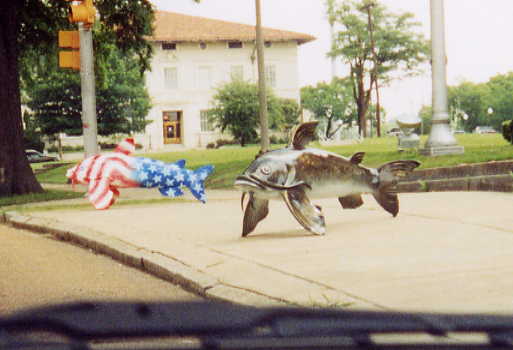 Not sure what the fish have to do with Jackson, MS, but I suppose they needed something so they could be another trendy city with a public art project.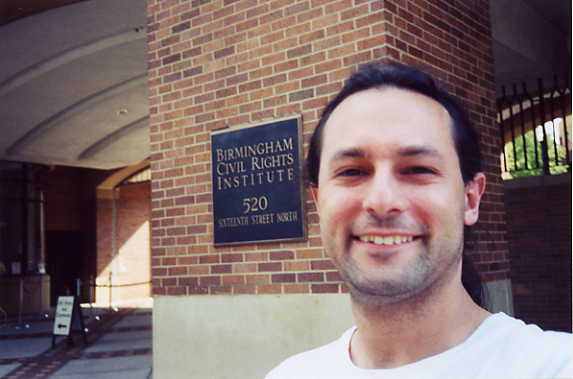 One of the most important parts of the trip was my visit to the Birmingham Civil Rights Institute. No photos were allowed inside, but it was a very well done exhibit on the Civil Rights Movement. I cried a lot while looking at the exhibits on the Freedom Riders and public school desegregation. It was a moving experience, everyone should visit this museum.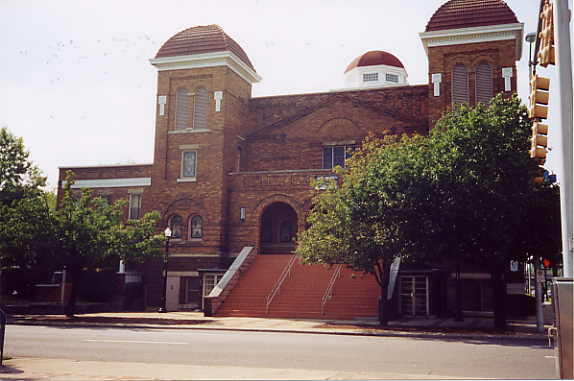 The Sixteenth Street Baptist Church. Still a functioning church and historic site, where during the Civil Rights Movement four little girls were killed by a bomb thrown into the church by segregationists. That incident is the subject of the Spike Lee movie Four Little Girls.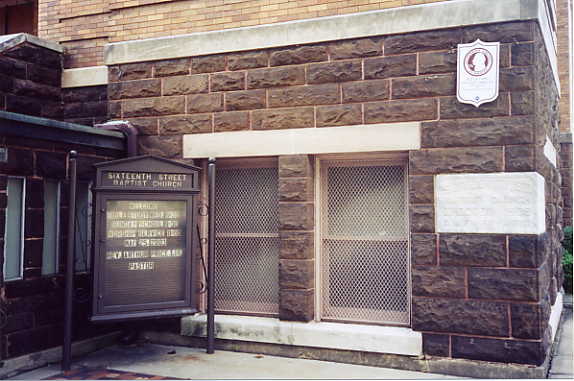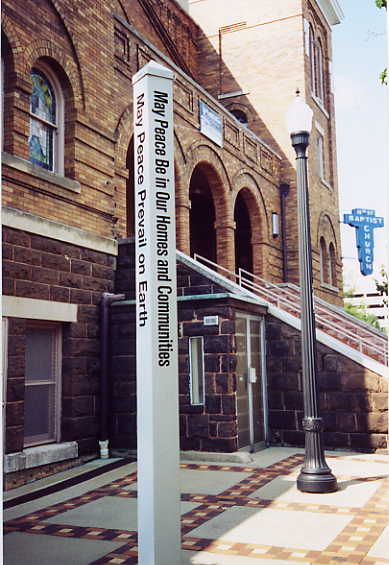 This simple sign is placed outside the church.




---



Last updated: June 15, 2003
adam@digitaladam.net
Copyright 2003 Adam Travis